Here are the rest of the Rush engravings: artwork by Hugh Syme. Please note: these are NOT my works of art and no infringment is intended. I hand-engraved the designs, and passed them on as gifts.. I did enjoy bringing these to life in my way. I hope you enjoy them also.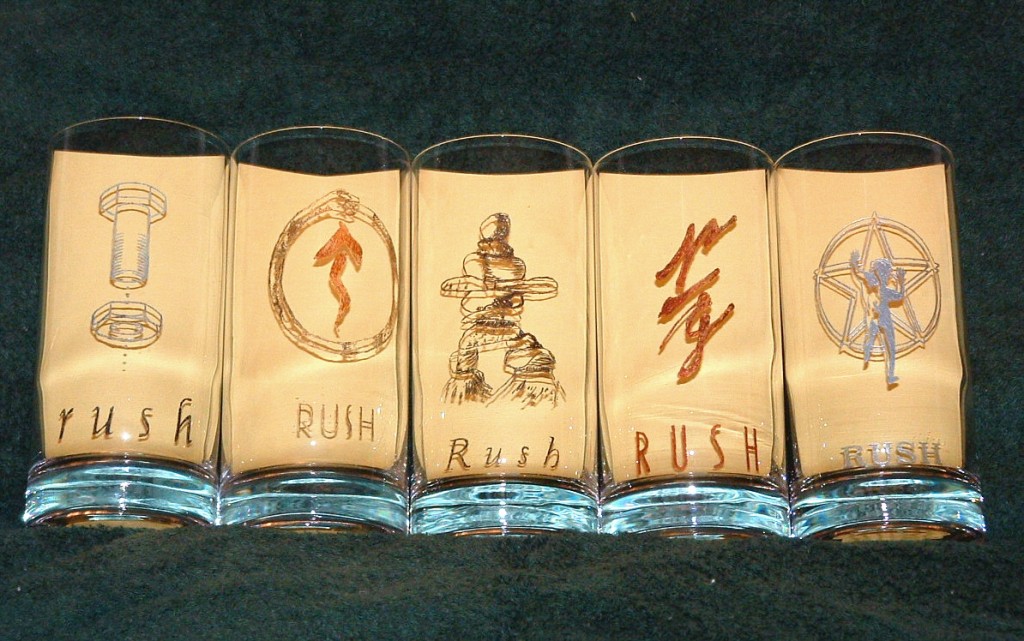 From left to right:
Counterparts, Snakes & Arrows, Test For Echo, Grace Under Pressure and 2112.
Colors used are Chinese Red, Antique Gold, Black, Sapphire Blue, Silver
I would love to do more of these, but have to take appropriate steps to do so. The series is really a delight to work on. I hope the band would appreciate these items, created with every intent to respect to their vision and the design of the true artist, Mr. Syme.