My sister recently came to visit. She is a devotee' of the band Rush-always has been, always will be. Every year she participates in RushCon and periodically travels to wherever the band might be playing.
In October, Rush visited Florida, and so my sister found her way here! She visited with friends who allowed her to stay in their homes, hung out with them and in general did what most groupies do: looked out for more new Rush stuff.
She wanted something different, something unique that had not been seen or done before. She asked me if I thought I could reproduce some of the images from the album covers. Well, the challenge was put out there, so I had to give it a shot.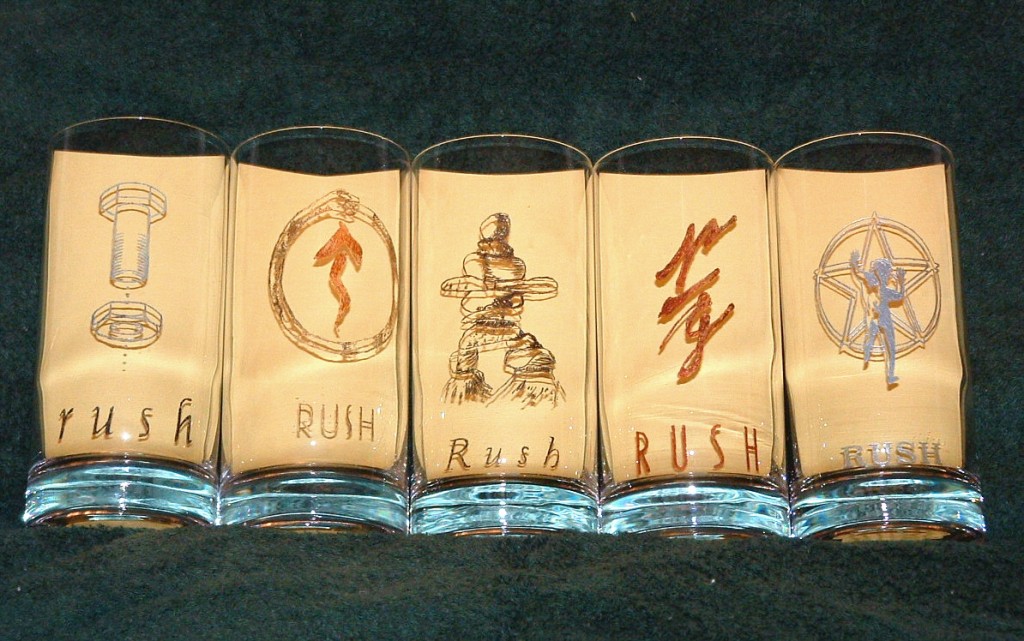 The crystal glasses, from left to right: "Counterparts", "Snakes & Arrows", "Test For Echo", "Grace Under Pressure", and Starman from "2112".
I hope you enjoy my creations, inspired by the wonderful artwork of Rush…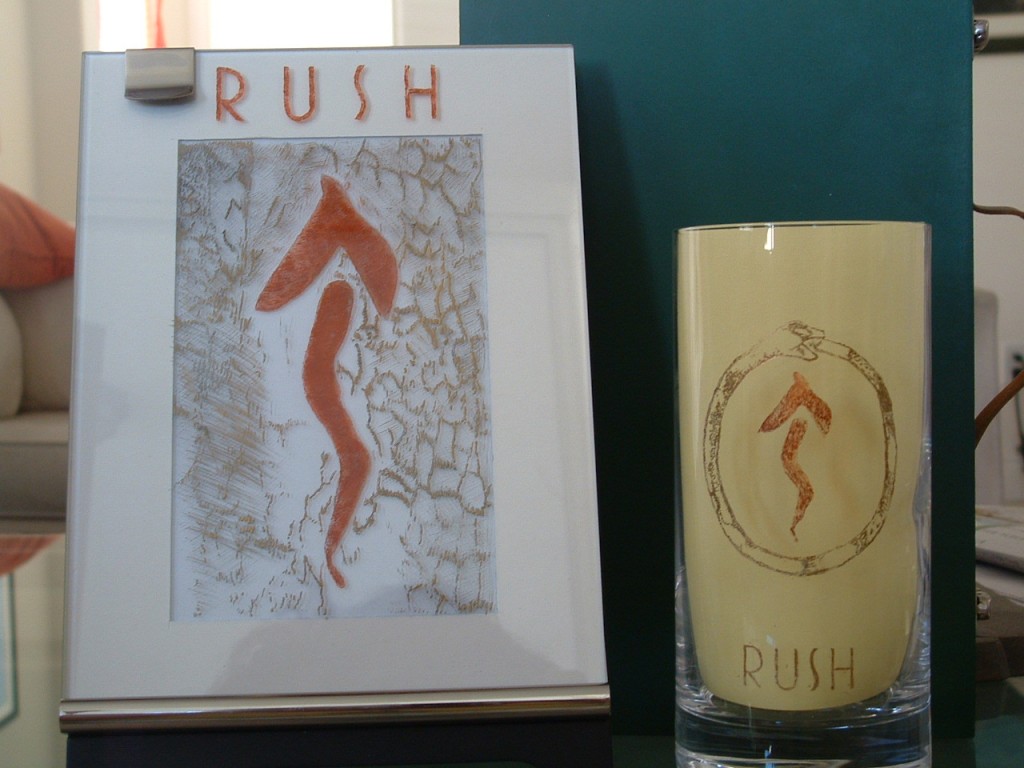 (This image also located in the "Glass Gallery".)






Please follow and like us: